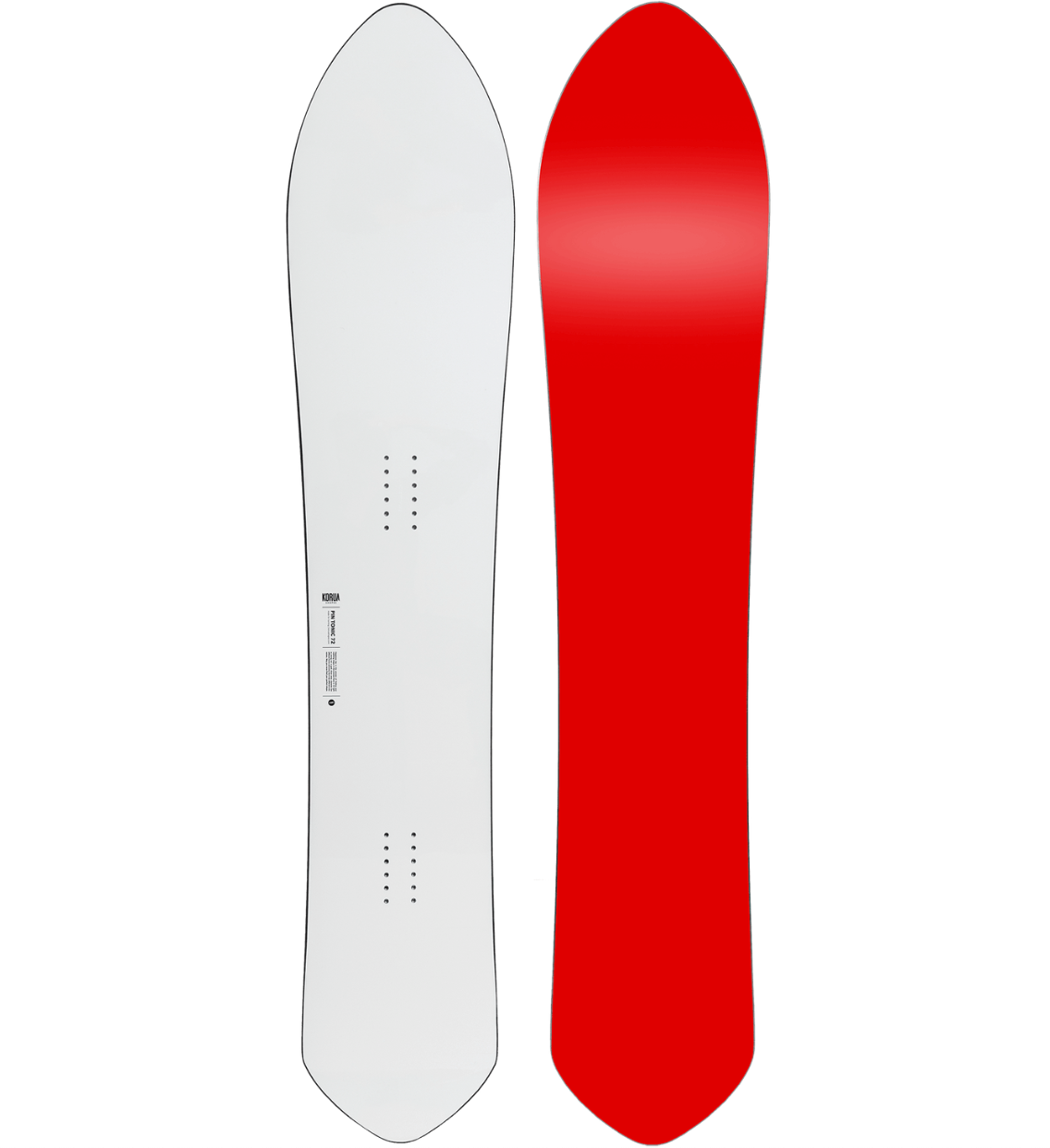 PIN TONIC
---
A MODERN PIN-TAIL FOR EVERYONE

This modern pin-tail shape is built for longboard lovers of all sizes, not just the tall riders! The idea was to design a longboard that turns on a dime like a shorter board, while keeping the benefits of its actual length – such as the extra stability and surface area. These features provide effortless float and speed in powder, and it's highly likely you'll be cruising past your friends throwing shakas while they're stuck in the deep snow.

UNISEX SHAPE & SIZING – KORUA aims to build unisex snowboard shapes for all genders and body types to enjoy.

PERSONALITY

The reduced effective edge makes this board turn way shorter than it appears. The pin-tail itself gives you tons of response from your back foot, which is especially useful at higher speeds and allows for easy switch riding without sinking the tail. This board shines in low-angle terrain, and lets you keep your speed while remaining agile in the trees.




THE DETAILS

The Pin Tonic features our FLOAT CAMBER, which curves into a rocker shape in the nose. This profile helps you stay on top in deep powder while maintaining speed throughout the turn. The camber under-foot offers grip and stability on hard-pack and in variable conditions, while the early rise in the nose allows for an easy initiation of turns.

CONSTRUCTION 

ddBiaxial fiberglass, UV laquer topsheet, poplar light wood core and a high-end perlatec base is the tried-and-tested combination of our durable materials we use to enable that perfect turn.