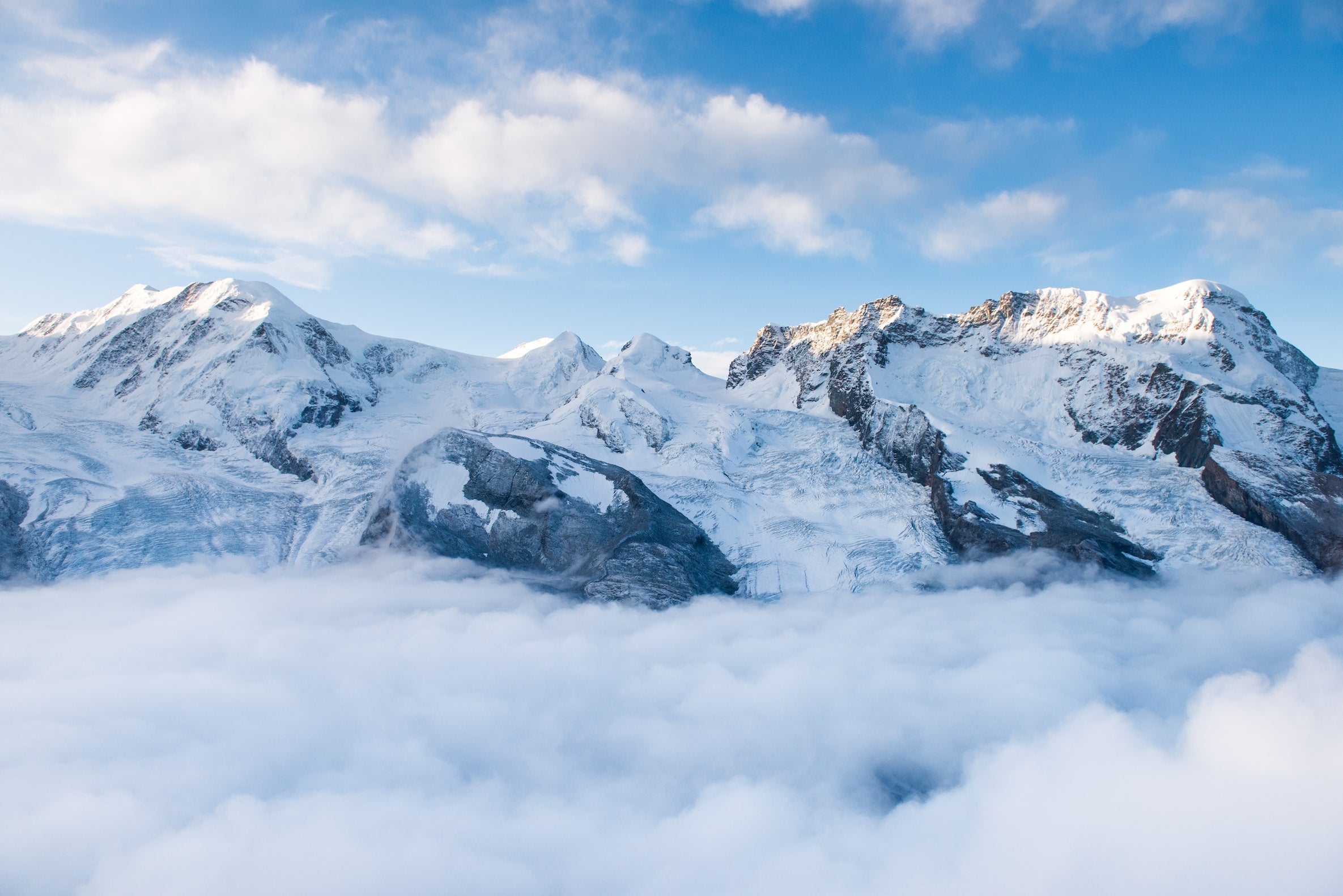 Introductions
Alps and snowboarding
Foreign countries
Alps
The Alps are undoubtedly one of the most popular skiing destinations in the world, combining rugged landscapes, excellent snow and world-class services. The versatility of the slopes, modern lift systems and top-class accommodation and catering services make the Alps a perfect destination for both skiers and snowboarders. There are numerous famous skiing destinations in the area, such as Chamonix, St. Anton and Verbier, which annually attract millions of snow sports lovers to enjoy their wonderful slopes and quality services.
Verbier, Switzerland
Verbier is a well-known top-class ski resort in the Swiss Alps. Its highest point is over 3,300 meters and it offers a wide range of off-piste opportunities. There are several snowparks for snowboarders, and the area is famous for its exciting freeride opportunities. Recognizable places in Verbier are for example Les Ruinettes and La Chaux. Verbier
St. Anton, Austria
St. Anton is one of Austria's most popular skiing destinations. The height difference often exceeds 2,800 meters and snowboarders can enjoy excellent snowpark opportunities. Valluga peak is one of the highest and most famous places in St. Anton. St. Anton
Chamonix, France
Chamonix is ​​a legendary skiing destination in France. Its highest point is 3,842 meters. The area has versatile slopes and high-quality snowparks for snowboarders. Well-known places include the Aiguille du Midi and Les Grands Montets. Chamonix
Zermatt, Switzerland
Zermatt in Switzerland offers stunning scenery and a staggering height difference that exceeds 3,800 meters. Snowboarders can enjoy the conditions offered by the Matterhorn Glacier Parade. In Zermatt you can visit places like Gornergrat and Klein Matterhorn. Zermatt
Val Thorens, France
Val Thorens is the highest ski resort in Europe, with a peak reaching 3,230 meters. The center's La Tyrolienne lift is well-known, and snowboarders will find versatile opportunities in the area's snowparks. Val Thorens
This is a short introduction to some of the most popular ski resorts in the Alps, with excellent opportunities for both skiing and snowboarding. Each center offers a unique experience, and among them there are options for all snow sports lovers.