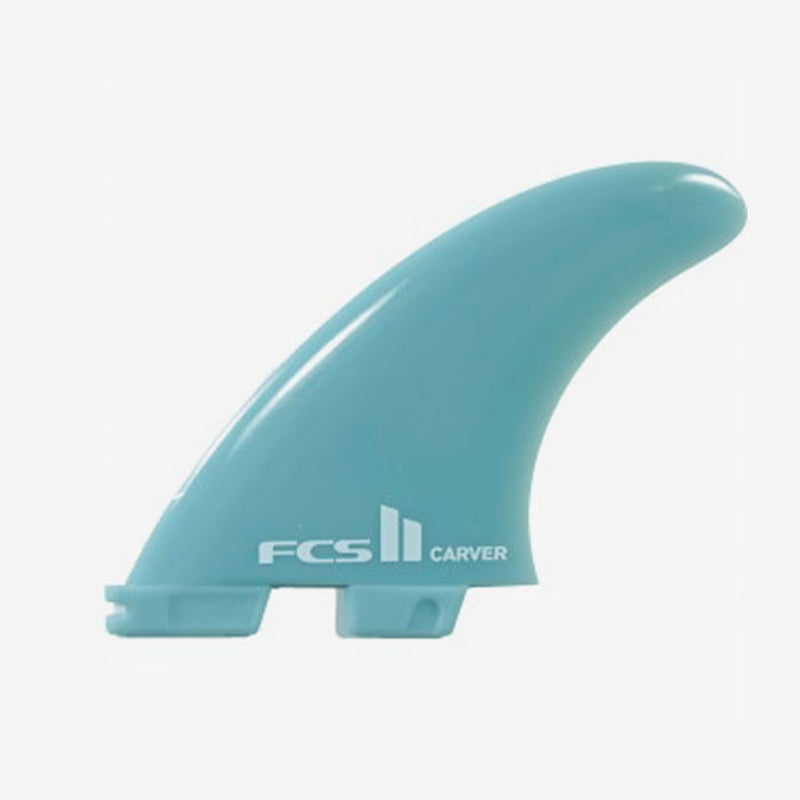 FCS CARVER THRUSTER FINS (COMPATIBLE FCS2 FIN SYSTEM)
---
FIN MATERIAL

GLASS FLEX

FCS 2 FIN PLUG SYSTEM

 

FIN SIZE

LARGE (75 - 90Kg / 165 - 200 Lbs)

  

FIN SPECS: LARGE

 

Base: 4.58" / 116mm

Depth: 4.66" / 118mm

Area: 15.73"² / 10150mm²

Sweep: 37.0º

Foil: Flat

 

OVERVIEW

 

• Elongated fin for performing long arc turns.

• High degree of sweep angle provides exceptional control off the bottom and when carving on the open face.

• Designed for power surfers who like to push hard against their fins and draw out their turns.

 

IDEAL CONDITIONS

 

Open face, down-the-line waves, particularly good in point and reef breaks.

 

BOARD TYPES

 

Recommended for boards with deep concaves and moderate-to-extreme rocker.

Please Note: this fin is designed to be used exclusively with the FCS II Fin System, and will not fit in the traditional FCS Dual Plug System.